AK-MIRO PLUS with venetian blinds
The PVC frame-mounted shutter box for renovation and new construction fits together by snapping directly onto the window for easy installation. During the renovation, therefore, the windows must be replaced at the same time.
Thanks to different adapter profiles, which are adapted to the window system, AK-MIRO PLUS is compatible with all common window types. The adapter profiles ensure a form-fit connection with the window even with larger widths.
It meets heat insulation requirements according to the EnEV (Energy Saving Regulations) as well as requirements for soundproofing. The box can be easily plastered over and thus integrated into the façade without being visible.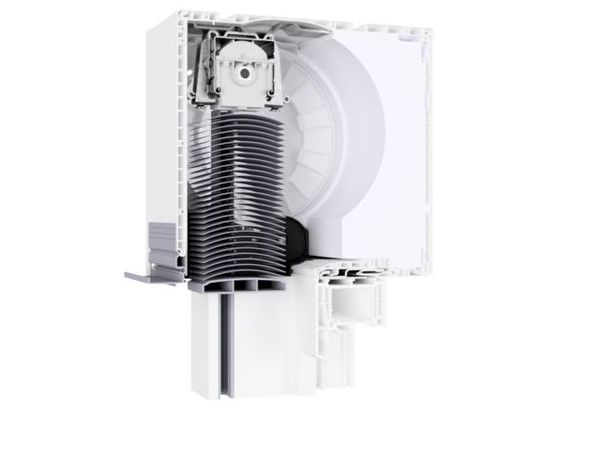 Modern Venetian blinds with large panel heights
Maximum airtightness by dispensing with inset access panel
Can be easily plastered over from outside and inside